There's something for everyone in this month's collection of Recommended Reads with RF Kuang's brilliant satire, Yellowface, at the top of the list.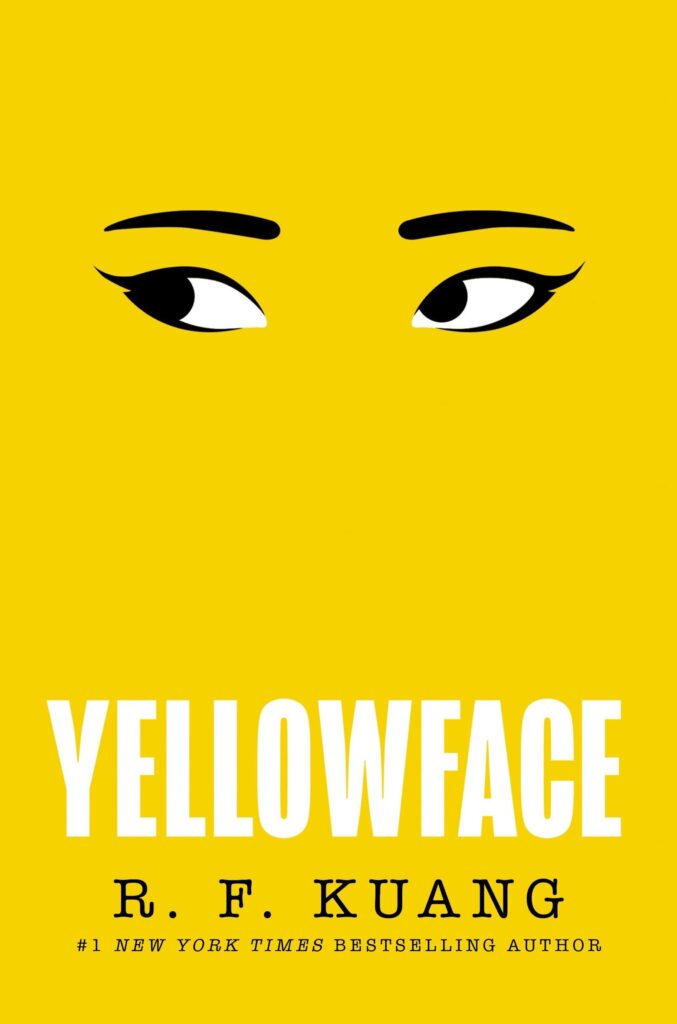 Yellowface by RF Kuang. Three-quarters of the way through Yellowface, the protagonist, June (aka Juniper Song Hayward) goes home to visit her mother. Despite June's financial success, her mother keeps suggesting June get an accounting degree or do something "practical" instead of the "book writing thing". It's a scene that's played out in many writers' homes, and by including it Kuang takes her largely unlikeable character and humanizes her. Suddenly we understand June's desperation to make it as a writer. We still don't approve of her or necessarily like her, but we understand her.
And that is why Yellowface is such a brilliant book.
The book is the story of June Hayward, a struggling writer who steals her dead frenemy, Athena's unpublished manuscript about the mistreatment of Chinese laborers, revises the work and passes off the book as her own. That June is white and Athena was Chinese, doesn't matter to June. She's convinced she can tell the plight of the workers just as poignantly.
What follows is a satirical (and scathing) look at the publishing industry as June scrambles to keep her theft a secret. Privilege, the white lens, performative hypocrisy, Twitter outrage, cultural appropriation, and racism play important roles in June's story.
At the same time, the book is also a story about writers and their desperation for their work to matter. Everyone is out for themselves in Yellowface — the publishers, June, Athena, and other writers. Kuang does a terrific job of capturing the hierarchy within the writing world.
As a white woman, I found parts of Yellowface extremely uncomfortable, especially when some of June's rationalizations cut close to my own thoughts. Then again, I was supposed to be uncomfortable. It's impossible to read this book and not realize how unfair the writing industry is to BIPOC writers even as it touts its dedication to diversity.
What I ultimately walked away with is a greater appreciation for the #OwnVoices movement and a better understanding of why my BIPOC author friends are still so frustrated.
I'm glad I read this book.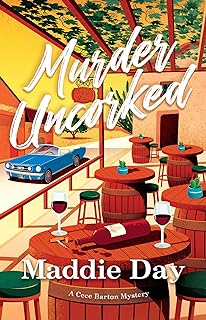 Murder Uncorked by Maddie Day. Day's new series, about a wine bar manager turned amateur detective has everything you expect from a cozy mystery: A smart protagonist, quirky side characters, a handsome love interest, cats, and an intriguing mystery. It doesn't ask anyone to think too hard either. Regular cozy readers will drink this series up. (Sorry, couldn't resist the pun.)
I enjoyed the setting and the mystery, even if the killer was fairly obvious. As a heroine, Cece was 'okay'. I didn't love her, but I didn't hate her either.
Sadly, what knocked this book down to three stars for me was Day's insistence on injecting politics. I don't mind political commentary if done well (see my review for Yellowface). What I don't like is when the author shoehorns opinions without any subtlety or reason for existing. In cozy mysteries, dialogue is supposed to forward the story in some form, be it to reveal characterization, clues, etc. What was the point of having three (!) separate conversations about how Columbus Day should now be called Indigenous People's Day, other than to show that the heroine is politically correct and has an Indigenous friend? Especially when none of the three are especially subtle.
I received this book from Netgalley in exchange for an honest review. Three Stars.
The Socialite Spy by Sarah Sigal: This book, about a gossip columnist turned MI5 agent was an unexpected delight. (Especially since the last book I read from this publisher was such a disappointment.) Sigal perfectly captures the breezy tone one would expect from a bored socialite, then adds just enough personal conflict to give the book some depth. I knew very little about Edward and Wallis or the fascist movement in the UK so I found this book to be very interesting.
Highly recommend. I received this book from Netgalley in exchange for an honest review.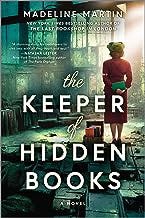 The Keeper of Hidden Books by Madeline Martin. After stumbling slightly with her sophomore book, Madeline Martin returns to form in this story about freedom, friendship, and the power of books.
At the beginning of the book, our heroine, Zofia, is a mildly rebellious Polish girl. She and her friends love books, and their form of anti-Hitler resistance is to read the stories he's banned from circulation in Germany. Little does she know that her own country is months away from Nazi occupation.
Once the Nazis arrive, Zofia's rebellion shifts from reading banned books to protecting them. That, of course, is only the beginning, as little by little, she is pulled into the resistance movement. Her journey is reflective of the many Europeans who went from ordinary citizens to heroes, and Martin does a fantastic job of portraying it.
She also does a great job showing the value of books during hard times. In Poland, reading was both a source of comfort and a sign of rebellion. Martin's message is very story: Books are the gateway to free thought and freedom. From hiding works of literature to illegal libraries in the ghettos, the Polish people used books to fight against suppression.
All of this is presented with Martin's usual detailed research. The level of information she brings to her stories is unbelievable. Poland truly came alive.
Her next book revisits wartime London. I'm looking forward to it.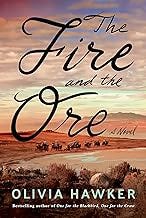 The Fire and the Ore by Olivia Hawker. Talk about an eye-opening read!
If you had told me that I'd enjoy reading a book about Mormonism and polygamy, I wouldn't have believed it. This story, about three sister wives and how they came together was, at times, enraging, and at times amazingly touching.
To begin with, I had no idea that the Mormans had gone through such worldwide persecution. Nor did I know that they walked their way from Illinois to Utah.
The book is told through the eyes of two women, Jane Shupe, a teenage orphan struggling to save her sickly sister, and Tamar Loader, an English Mormon traveling to Utah with her family in search of the promised land. While eventually, these women become sister wives, a large portion of the book is about their struggles. Both women go through hell before arriving in Salt Lake City. Tamar is part of what's referred to as the Willie and Martin Handcart Disaster where the walkers were trapped in the snowy western mountains without adequate food or clothing. Jane has to survive the same winter as an orphan on a farmstead.
When they finally reach Salt Lake City and marry a man named Thomas Ricks, neither knows of the other's existence. Nor do they know Thomas is already married. It's very much a "surprise, you're sister wives" kind of thing.
Now here's the kicker – all of the characters, and all the events in the book, actually happened. One of these three women became Hawker's ancestor.
Interestingly, although all three women are married to the same man, he plays a minor role. It's the wives who shine in Hawker's story. Their strength, their faith, and their love for one another. This a book about sisterhood, about learning who you are as a person, and the true definition of family. While I don't think I'll run out and buy another Mormon historical, I enjoyed reading this one.
What I'm Currently Reading: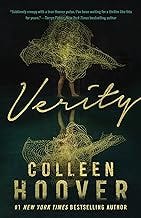 Verity by Colleen Hoover: Yes, I caved to the Hoover hype. My whole neighborhood is going nuts for this psychological thriller, which feels like a modern retelling of Rebecca. I was promised a night of wine and book talk if I read along.
Changes Are Coming
For those who don't know, I've been blogging weekly on Substack so I can send my newsletter via email. I'm thinking that starting next month, I'll go back to posting here.
I'm torn between emailing these posts weekly or doing a special monthly version of the Barb Wallace Bulletin. I'd love to know what you all think.
In the meantime, as always, thank you for reading.
If you enjoy these posts, please share them with friends. And please consider subscribing via email! Because someday you'll want to be first in the know regarding releases.